This task is currently Open
Record Audiobooks - Panchatantra and Jataka Tales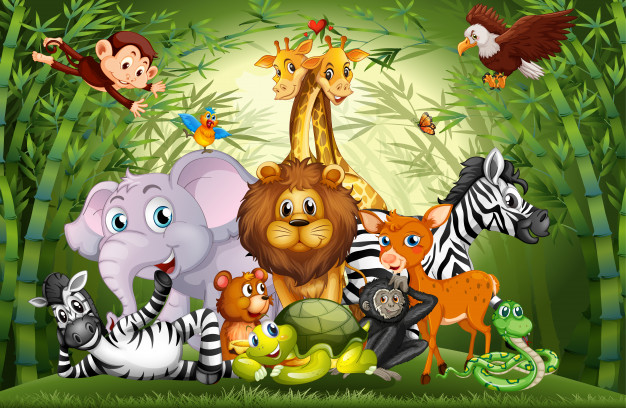 Introduction
One of our best memories from childhood was listening to Panchatantra and Jataka tales from our elders or enjoying cartoon series based on the same. It is now time to digitise these stories and imbibe the same values in our young audience who are visually impaired and have not been able to attend school on a regular basis because of the pandemic. Participate with your family members and friends in this fun exercise of recording Panchatantra & Jataka tales and narrate it the same way TV characters used to narrate.
You can click here to find the Panchatantra & Jatakas tales pdf files which you can digitise.
Reading the story couple of times before you start narration will help you understand the flow of the story and maintain pace in the required manner.
Pre-requisite for this activity
The volunteers should have a laptop/phone for recording the content.
Decent quality headphones with an inbuilt microphone.
Any voice recording app available on your Phone
Internet Connection to access and upload files.


 Instruction for Volunteers 
Before starting the activity, please Register for the task by clicking on the Offer Help Button
Please use a good voice recording app on your smartphone/Laptop.
If required use the noise and echo cancellation option in the app for optimum output.
Settle yourselves in a clear space so the external noise is not overlapping in your recording.
Before you start recording, kindly record small 30 seconds clip to assess the quality of the audio. If it is okay, go ahead with the headphones. If not, try changing the headphone.
Start your recording by stating the "Book & Story Title" and "page number". For example, you should start your recording by stating clearly "Panchatantra – Book 1 - The Loss of Friends, Page 19" and end the recording by " Panchatantra – Book 1 - The Loss of Friends, Page 25"
Speak clearly and slowly into the microphone so that the beneficiaries will be able to follow your voice easily.
Submission Process
Save the file as YourName_BookName_Start page_end page
You can upload your audio file by clicking on the Updates tab on the task page. (Opens in new Tab)
If your Audio File is greater than 100mb please contact us at umang@projectheena.com
Offer help to see the updates
Attendance Details
Currently no attendance have been submitted on this task.
Task Statistics
Status

Duration(Hours)

Min: 2 | Max: 120

Location

Online

People Required

Min: 1 | Max: 999

This is continuous task, without any start or end date. You can join right away and start doing good.

External Links
Skills Needed
Task Volunteers