About us
Vision: To harness the power of dance and Dance Movement Therapy(DMT) to heal, empower and transform individuals into active citizens and changemakers.
Mission:To build the ecosystem for DMT for Change across Asia and create leaders and changemakers in the field, especially from underprivileged communities.
Kolkata Sanved is an NGO which uses the very powerful artistic medium of Dance and Dance Movement Therapy (DMT) for the psycho-social rehabilitation, reintegration and empowerment of survivors of trafficking, sexual violence and other marginalized communities. This is a very innovative model in the social development sector in India. Kolkata Sanved is a pioneer in the field of Dance Movement Therapy (DMT) in India and South Asia. To promote and advance the use of Kolkata Sanved's DMT process in rehabilitation and reintegration program, we aim to become Center Of Excellence in South Asia by 2020.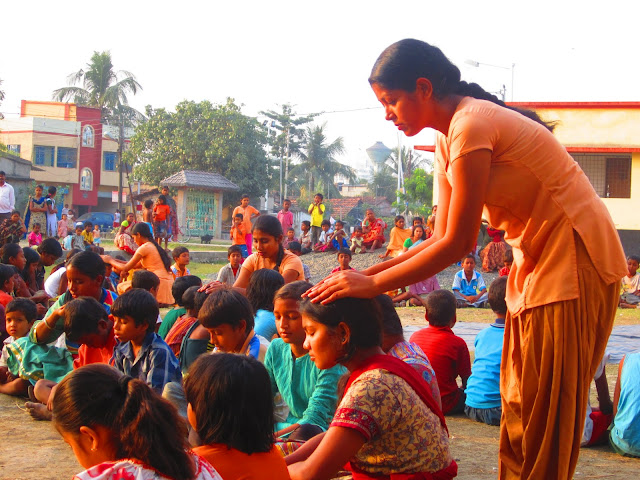 Causes we work on
Arts, Culture & Sports
Children & Youth
Skill Development & Livelihood
Women
Awards won
Kolkata Sanved has been awarded with the prestigious Beyond Sport Award in the "Best Project for Health" category in 2009; its flagship program Saving Lives through Dance was chosen from 265 projects across 40 countries for the DVF (Diane Von Frustenberg) Award for transforming women's lives in 2011; it was selected to receive GFC's Global Catalyst Award in 2014. On 8th March
2016
Kolkata Sanved was felicitated by Department of Women and Child Development
Govt. of West Bengal. Kolkata Sanved's trainers and dancers were also invited to inaugurate the program for the Former US Secretary of State
Hillary Clinton
during her visit to Kolkata on 6th May 2012.
Why work with us
We value volunteers as they provide assistance and support to the organisation. They gain integrated knowledge from the programme and are motivated to become change-makers. Volunteering builds relationships and community.
Website

Joined

26th Dec, 2016

Employees Involved

20

Volunteers Working with us

10

NGO URL

http://www.kolkatasanved.org
Contact Details
P-27, CIT Scheme No LXXII, Block-B Gariahat Road (South), Kolkata 700031
9836469932
kolkatasanved@gmail.com