About us
KAUSHALYA Foundation (KF) is an NGO aimed at achieving socio-economic empowerment of small and marginal farmers in Bihar (India). The organization, founded by IIM-A graduates to broadly focus upon agriculture and rural development through social enterprise development. KF has promoted 13 FPOs with comprehensive end-to-end solutions and sustainable business models positively impacting the lives of more than 22000 farmers till date. Incorporating and introducing a lot of innovations and improved technologies, KF has been reengineering the agriculture value chains for creating greater economic and social values. KF has holistically touched upon the lives in Rural India with thematic interventions in environment, education and health
KF has given consultancy to 3 State Governments to replicate its agriculture value chain model- SamriddhiiTM with customized solutions in other states in India- Maharashtra, Haryana and U.P. The model also received widespread recognition, accolades and awards from national and international agencies:
A. National Horticulture Mission, Govt. of India recognized and recommended the model as a prototype to be replicated in all Indian states in the fresh farm-produce supply chain.
B. Small Farmer's Agribusiness Consortium (SFAC), Govt. of India- the apex national body for promotion of FPOs in India, has empaneled KF as consulting agency to provide services for promotion of sustainable Farmer Producer Organizations (FPO) and for business-plan development of the FPOs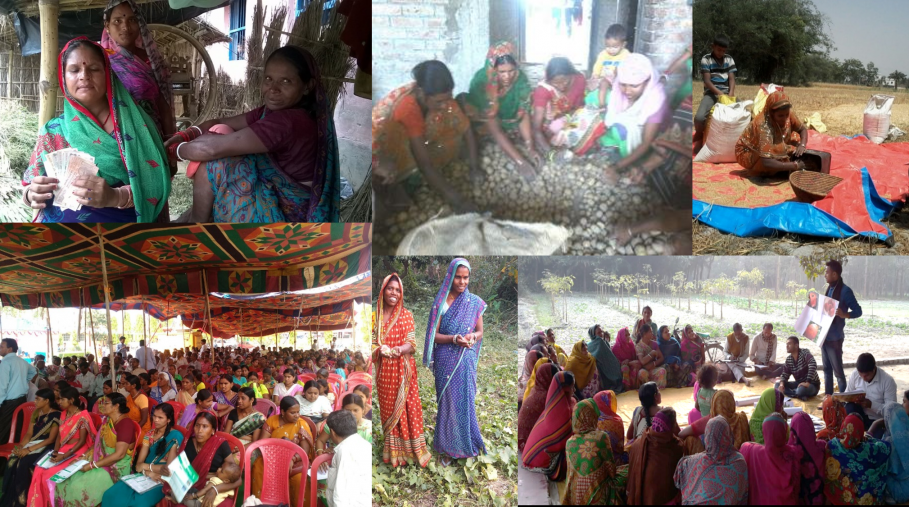 Causes we work on
Children & Youth
Community Development
Education
Environment
Poverty & Hunger
Reducing Inequality
Skill Development & Livelihood
Social Business
Water & Sanitation
Women
Awards won
India Youth Fund 2015 & 2016 (finalist)
Bihar Innovation Forum
2013 (Finalist); Action For India (AFI) Growth prize winner (2013); Amazing Indian Award (2012); Cocharan Fellowship
2012; Agro Logistics Service Provider of the Year 2011 by SCLC
India; Sankalp Award 2011; Winners of Wantrapreneurs 2010; Villgro Awards
2010; Ashoka Fellowship
2009; Social Impact Award by Yourstory.in 2009 and print media- India Today" (List of Top 20 Future Social Ventures)
OUTLOOK magazine (among the 25 good businesses- September 3
2011 issue)
BBC
TIME magazine (May 23
2011 issue) and many others.
Why work with us
We would like to add our experience by extending our support to Project Heena. This will only help us enrich our understanding and experience of more development avenues aligned to our organizational goals. We look forward to diverse social experience and network with as many relevant partners for a concerted effort in philanthropy and social work.
Website

Joined

15th Dec, 2016

Employees Involved

24

Volunteers Working with us

2

NGO URL

http://www. kaushalyafoundation.org
Contact Details
32, Awaas, East Boring Canal Road, Near Reliance Trend, Patna, 800001
8864000132
info@kaushalyafaoundation.org