About us
Bhojpur Mahila Kendra (BMKK) is a NGO established in 1993 by a group of women with deep social concern and commitment in Bhojpur, Madhubani & Darbhanga districts in Bihar. BMKK is registered as a non-profit NGO under the Society Registration Act in 2000 and under the FCR Act in 2002. The organization manages the expenses of its charitable programs through grant in aid from national and international donors, community contributions, donations, membership fee and subscriptions.
The charitable aim: Establishment of a just society in which no one remains hungry, illiterate, unemployed and exploited.
BMKK want to establish a progressive, creative and just society based on the value of equality and mutual help. The vision of BMKK is to organize, educate and empower rural poor to promote development as a liberating force and justice, economic growth and self-reliance while our mission is to promote holistic development of the women and others marginalized sections to establish a just society in which no one remain hungry, unemployed, illiterate and exploited. Our previous works are livelihood promotion among poor women through Self-Help Groups and Micro Finance, Vocational training to poor women, adult education, health check up camps etc. We have so far received funding from PACS, DFID, UK, Functional Vocational Training Forum (FVTF), Bangalore, Ministry of Youth Affairs and Sports, New Delhi, Central Social Welfare Board, New Delhi, District Rural Development Agency, Bhojpur, Ministry of Forest and Environment, New Delhi, Young Women Christian Association, Patna and District Urban Development Agency, Bhojpur. Ambedkar Hastshilp Vikas Yojna (AHVY) Marketing and design development Schemes Under O/o. D.C.H., Govt. of India
?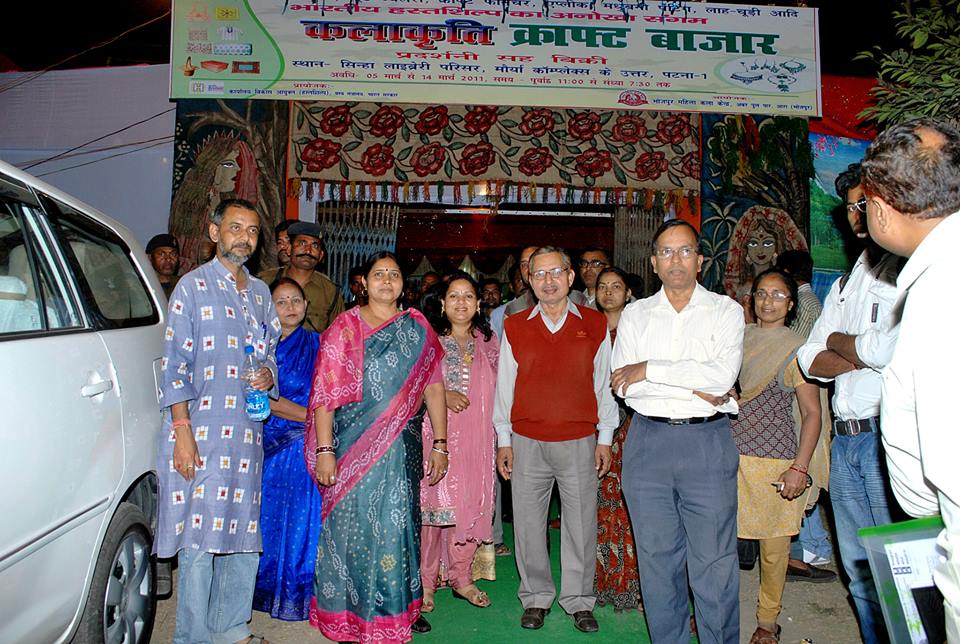 Causes we work on
Arts, Culture & Sports
Community Development
Environment
Poverty & Hunger
Skill Development & Livelihood
Water & Sanitation
Women
Awards won
:- 1st Prize from CAPART For women entrepreneur in NationalLabel Gram Shree Mela in Ranchi
Jharkhand. :- 1st Prize from Women Development Corporation Patna
for Best Stall in Stri Shakti Mela in Patna
Bihar. :- BMKK Em paneled with Tata Institute of Social Sciences (TISS) Mumbai.
Why work with us
we provide our best services to needy people
Website

Joined

06th Dec, 2016

Employees Involved

11

Volunteers Working with us

24

NGO URL

http://www.bhojpurmahila.org
Contact Details
Bazari Sah Ka Mandir, Abar Pool Par, Ara, Distt. Bhojpur, Pin - 802301 (BIHAR)
8271385179
bhojpurmahila@gmail.com