About us
Programmes (Community Based Rehabilitation)
This programme aims to Empower persons with disabilities and their families to access their rights
Mobilize persons with disabilities and their families to take part in the development of their own communities



Supporting children with rehabilitation and education services


This project focuses making communities and schools inclusive on the realization of the Right to Education of all children who are marginalized from it, with a focus on the children with disability.

Disability Information Resource centre

Disability Information Resource centre works on publications and training module development, training programmes in outreach work. Aarth-Astha built alliances with several organizations; network of rights based campaigns and National level forums to advocate for rights of children with disabilities in education, food & health care.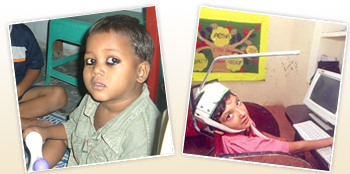 Causes we work on
Water & Sanitation
Welfare of War Veterans
Women
Website

Joined

04th Oct, 2014

Employees Involved

21

Volunteers Working with us

0

NGO URL

http://www.asthaindia.in/
Contact Details
ProjectHeena Operations (Admin)
AARTH-ASTHA, Basti Vikas Kendra, Bal Mukund Khand, Giri Nagar, Kalkaji, New Delhi -110019
1126449026
aarthindia@gmail.com