About us
Aga Khan Agency for Habitat India (AKAHI) is a not-for-profit network agency of the Aga Khan Development Network (AKDN), a group of private, non-denominational and international development agencies. AKDN, one of the world's largest private charities is working in 30 countries, employing approximately 80,000 people, mostly in developing countries. AKAHI impacts more than 10 lac beneficiaries through Development Programmes, Consultancy, Research, Studies and Advocacy, with special focus on capacity and leadership development at the local level by combining scientific, technical and community-based approaches.
AKAHI collaborates with Government, Bilateral and Multilateral Organizations, Academia and private sector, including corporates and
their CSR, Philanthropies and the Civil Society to implement development programs in Gujarat, Maharashtra and Telangana, and
provides technical consultancy to all stakeholders across all geographies.
Active since 1970, Aga Khan Agency for Habitat India (AKAHI) works in the following Habitat related themes with the lens of Climate Change & Sustainability:
1) 4500+ Habitat Improvement interventions
2) 5000+ Environment & Water interventions\
3)1000+ Emergency Management interventions
4) 40,000+ Health, Hygiene and Sanitation interventions
Supported by a "Board of Eminence" for robust governance, AKAHI is guided by the AKDN values with necessary organizational and safeguarding policies in place including GHG Emissions Management Policy, which has targets, guidelines and methods to minimize and measure the carbon footprint of all its operations.
AKAHI and its work has been widely published, appreciated and awarded at various forums and platforms in India- by the stakeholders, beneficiaries, donor agencies and through third party assessments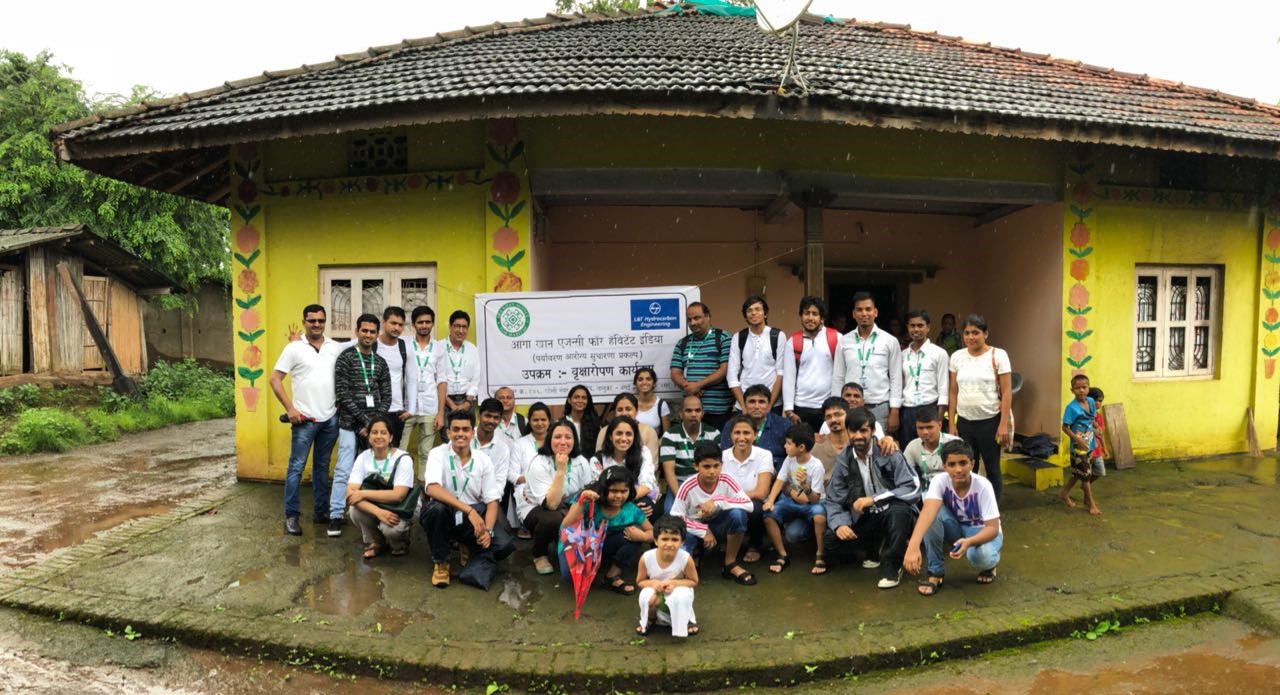 Causes we work on
Children & Youth
Community Development
Environment
Poverty & Hunger
Reducing Inequality
Skill Development & Livelihood
Water & Sanitation
Women
Awards won
AKAHI and its work has been widely published
appreciated and awarded at various forums
both nationally and internationally - Ministry of Drinking Water and Sanitation- GoI
UN Habitat Dubai International Award
Massachusetts Institute of Technology (USA)
Tata Institute of Social Sciences
State Governments of India as well as various development and Corporate Social Responsibility (CSR) awards for "best practices and models". AKAHI's work has also been appreciated by the stakeholders
beneficiaries
donor agencies and through third party assessments. Government of Kerala felicitated AKAHI as one of the largest institutional contributors for providing non-food relief material during the 2018 Kerala floods.
Why work with us
Aga Khan Agency for Habitat India (AKAHI) is a not-for-profit network agency of the Aga Khan Development Network (AKDN), a group of
private, non-denominational and international development agencies. AKDN, one of the world's most reputed and largest private charities, is working in 30 countries, employing approximately 80,000 people, mostly in developing countries.
Working for AKAHI, develops skills and credentials by providing best-in-class and international experience and recognition that is appreciated across the globe.

Website

Joined

06th Dec, 2019

Employees Involved

85

Volunteers Working with us

2500

NGO URL

https://www.akdn.org/our-agencies/aga-khan-agency-habitat
Contact Details
405A/407, Jolly Bhavan No.-1, 10, New Marine Lines, Mumbai- 400020, INDIA Tel: +91 22 22005677 / 22017175; Mobile: +91 7250134803
7250134803
kumar.gaurav@akdn.org