About us
Abhinav Samaj'
is a non-profit registered Charitable Trust with Govt. of NCT of Delhi vide Registration
No.3466
Dated 7th April 2010 working on issues affecting the urban and rural poor, with a special focus on Elederly/Old Age Peoples specially for destitute parents de-sheltered by their own children. Since this is a very common problem in current times and because Every elderly is a base-pillar of the society and that society can never be developed where there is no respect for the warriors of past i.e.
OLD AGE PEOPLES
and ABHINAV SAMAJ is committed for same and works towards making this possible-work for welfare and rehabilitation of such elderly/destitute parents.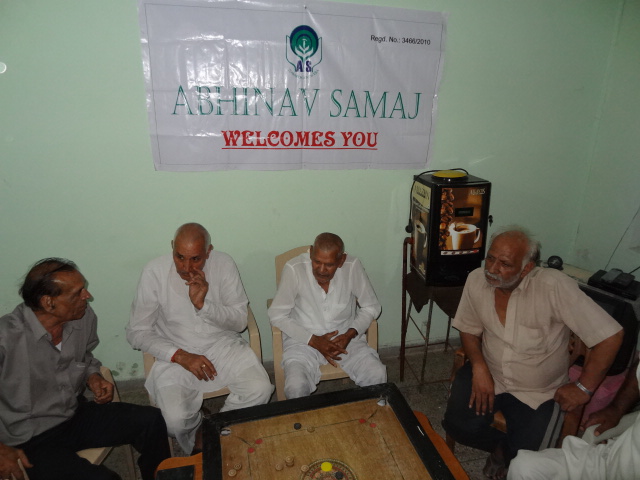 Causes we work on
Water & Sanitation
Welfare of War Veterans
Awards won
working for service towards humanity not for awards
Why work with us
For years 'Abhinav Samaj' has been working in the urban as well as rural areas of India and has been regularly working with a vision of making India an OLD AGE HOME FREE country, where every old age can be in his own home not in any old age home.
Website

Joined

29th Sep, 2014

Employees Involved

5

Volunteers Working with us

139

NGO URL

http://www.abhinavsamaj.org
Contact Details
Himanshu Chanda (Admin)
R-10, R-Block, Old Uttam Nagar, New Delhi-110059 (INDIA)
9810901970
abhinavsamaj2010@gmail.com