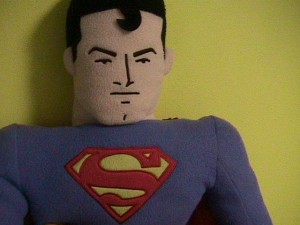 Today is a nice day to open up fellas. 12/12/12 is a date we all will remember living. And as misfits of ProjectHeena, rather than throwing some online discount codes or doing some mystical Indian voodoo, we have a better alternative. How about planning how we can change the world!
Seems crazy? Good. We know we are trying to build something really crazy. But we also know that there are a few crazy ones like us who would come forth to Change the World! Here is a quick description of what we are up to.
About Project Heena
Project Heena is a platform that helps people connect, collaborate and create success. In simple words our intent is to make people in need of help reach out to experts who can generously help them with a few hours of their spare time. No one pays and no one earns! (Repeat that twice)
We all have a craving desire to live beyond this material life. A thought to add value to others; where skills will shine beyond a measly paid job. There are many less privileged than us. There are many who would achieve significant successes only if they get your helping hand for some time. Some of these are really worth. How will you connect to them?
"Education is the most powerful weapon which you can use to change the world" – Nelson Mandela
We all have unique skills. We all have cause that we want to support. Only thing we don't know is how to support the cause, whom to help and whether this can be done as conveniently as possible? At ProjectHeena that's the exact problem we are solving.
Why will people use ProjectHeena
In the purest form ProjectHeena is supposed to be used by people who do not want to die with a guilt that they only worked to fill their tummy and live life like a selfish animal.
While we can describe, in great depths, the 'joy of giving' it would be difficult to explain you if you have never tasted it.
Helping someone with their cause has many advantages
Contribute to the society over and above your job
Be part of a mission and contribute to its success
Sharpen your skills by doing work you love
Test additional skills which can't be used to earn wages (Like Singing, poetry, any form of art)
Teach others so they become independent
Support a cause you always wanted to
Network with likeminded people
Do good Earn Good Karma
Just for the heck of it
Most importantly to make a dent in the Universe!
Will you hop on to the call? Some will and some won't. Probably that's the difference between doers and the one who are always on fences. That's the difference between people who live a life of satisfaction and the ones who just live in the rat race. It's not about leaving everything and marching to the Himalayas for a sabbatical. It is about the few hours that you contribute just to see someone smile.
For Startups/NGOs/Nonprofits and the ones seeking help, the immediate advantage is to engage people who can provide their expertise in accomplishing great projects. We know you are short of funds/hands and every damn thing that is required! Why not stand on the shoulders of giants!
Most awesome things in the world come at no charge!
But I have a question. Rather a couple of questions?
Yes we know you have a ton of questions. A few very logical ones like "How will this work?" and a few sceptical ones like "What's in it for you?" We won't shy away from clarifying your concerns. We know what we are doing and want to reach out to you. In couple of weeks we will talk more. Talk about what we are building, talk about everything to do to Change the world. But you need to take a stand. Start somewhere.
I invite you to just hit the homepage and join the ProjectHeena joining list. There are no commitments to be done. We are just building a list of people who care to take action. The ones who will be very close to our hearts and we want you to be a part of that. Please sign up here and let the Change Begin!
"Never doubt that a small group of thoughtful committed citizens can change the world; indeed, it's the only thing that ever has" - Margaret Mead