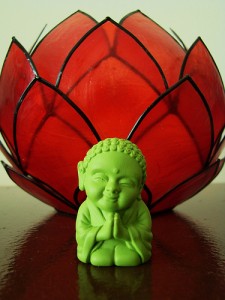 We have always been taught that gratitude has great powers. We understand that we need to Thank volunteers who work for us and with us. However the problem is that we seldom exercise this power. All the weird reasons we give boil down to two simple areas – Timing and Vision.
We ideally should thank people for the work done. However once the task is completed how many of us really follow-up? Unfortunately we simply move on. The other side of the coin is vision. If you want your volunteers to keep performing, your employees to keep excelling, you ought to appreciate the effort they put in. Don't you?
Non profits and NGOs have a big onus when it comes to solving social problems. It is essential that you connect to all sectors of the system and engage them.
Why Thanking your Volunteers is good for your organization
Thanking someone is not just restricted to good etiquettes. It's much beyond that. Let us highlight quickly why thanking / crediting your volunteers will work in your favour
The Karma cycle – Volunteers by virtue of their work help you selflessly. Many go beyond their current skills and commitments to add value to the lives of beneficiaries. We know they aren't paid employees, so shouldn't they be accredited enough to complete the loop. Shouldn't we acknowledge their work and show that we care?
Increases Productivity – It's a well-known fact that even money will push you to perform only to a certain limit. It's the adventure, passion and outcome that drive the achievers. Thanking volunteers for what they do and making them realizing the impact is very important. This makes them aware of the difference made and also motivates them to perform better. In short, 'Get More Results' for your organization!
Feeling of togetherness – Accreditation and acknowledgement when done in a public forum helps connect people to your cause and organization; much beyond their regular interests. Constant communications with stakeholders help them to connect with your organization and its beneficiaries as extended families. It builds upon the culture.
Increase in Onus – With impact and accreditation comes the onus of performance. With collective efforts a team achieves much more than what each member could have done individually. Higher responsibility can only be assumed by a person if he or she understands the impact made by his small deeds. Increased onus sharing will result in volunteers reaching new heights too.
Convinced! Now tell me How to do this
I am glad you asked this question! Its very important that you accredit and acknowledge in a formal, public and yet personal manner. Thanking should not feel like a formal activity done just for the sake of it. A few things to ensure are that
Accredit your volunteers in the best way possible.
Always appreciate in public, criticize only one on one in a constructive manner.
Acknowledge with a personal touch.
If the only prayer you ever say in your entire life is thank you, it will be enough -

Meister Eckhart
At times highlighting your volunteer's achievements publicly not just motivates them but also creates a great repute for your brand. Some of the immediate ways to accredit are
Thanking the volunteers on social channels (Your fan pages, tweets etc)
Mentioning achievements in public & meets of the organization
Certificates and letters to the achievers
Media mentions when the event is covered
Writing blog articles and other mentions on your website
At times gamifying the complete process
Having a process in place for accreditation
The Secret of getting this done
We understand all of the above might sound like a 'one-more-cumbersome-yet-important-task' in your to-do list. That's why we created ProjectHeena. Via ProjectHeena you won't just accredit your volunteers but also achieve all the benefits we talked about earlier. You reach out to more people, volunteers and donors. You build a better brand and log all activities in a very convenient way. The idea is to keep everyone charged up while driving more volunteers your way. You can directly register your non-profit/foundation OR contact us to know more.
We have created this app just for the social sector to discover, connect and engage talent at multiple levels and we are confident we will keep delivering more. And while we just gave you some tips to engage with your volunteers further; I would conclude by Thanking you for reading this and Thanks to those who would agree, comment or share this post too. Gratitude works!
Image credits: katietegtmeyer