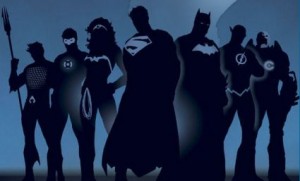 Super-Hero based popcorn flicks have been around for ages. They are the ones with great powers, great responsibilities and a great story to tell. However I believe rather than influencing us with their Happy Endings, they degrade the human psyche and hence shouldn't be idolized ever. Let me prove my case in front of you.
Super Hero creations started several decades back and they still continue with their sequels, trilogies and re-creations. A strange thing to note is how their stories changed. From just being popcorn flicks where 2 super powers collide and those 'Bam' 'Paw' 'Poof' sounds to today's more realistic heroes who have greater challenges, larger villains and deeper painful stories that relate to current society. All of this helps gain great box office numbers. However somewhere in the box office of your mind this leaves an impression of how bad/greedy the world is and how it will require a saviour to change things.
Without further ado let me jump back directly on to things I don't like about Super Hero Flicks!
First and most important is – It's just about the Super Heroes who save the world.
The one super human in a cape or a handful of Avengers, who decide the fate of humanity. That's insane. Most revolutions and challenges have a happy ending because of one phrase "Team Work". And when I mean team work it's not just limited to the Batman-Robin type couplets, what I mean is every person who is under the pain participates to convert it into pleasure. No leaders possess great physical strengths, what they possess is acumen to drive masses and make them realize the power of one.
That brings me to point 2.
Most villains and super human problems are either created by crack pot characters OR someone from the outside world.
The issue here is the problems we face in today's world are far bigger but doesn't catch off the Super Hero limelight. What will you regret – Dying with a alien power, OR dying because of inter country ego issues caused by a moron leader who looks and works like a human being? Option one in all sanity might never occur, option two is what we fight with on a daily basis! Super Heroes have super problems they can move mountains but they can't budge the psychology and egos of people who participate in mass massacres all in the name of peace and spirituality.
Third off the hook is, Super Heroes aren't great leaders
They don't know how to awaken masses and influence them. The power of one seems to overshadow the power of many! All we as citizens are supposed to do is clap when the super hero completes his job and signs off with that flying move up in the air!
Okay, so enough of it. What point am I actually trying to make here?
What's the BIG PROBLEM?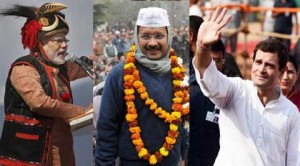 It's simple. While we have idolized Super Heroes, at the same time we have become lazy. With bigger problems we have now unconsciously accepted that our problems can be solved by Super Heroes only! Look at the political campaigns; they seem to rely on one candidate which will change the face of the nation. Is that really possible? Look at the way these leaders are promoted! Heroism has taken a mass adoption route.
So who should we really idolize and look up to?
Why rely on Super Heroes when we have our own Heroes! Tweet This
The biggest problem every country ever had was its struggle to Freedom, and in case if you have read enough about your national freedom you know few facts straight. Let me highlight that about India.
No single process was followed. Some created military forces to fight for freedom, some created non-violence movements and some pushed things in a political route.
No single person was in charge. It wasn't a bureaucrat company with a CEO; it was a heterogeneous team where everyone tried to do their bit
No idea was un-due debated on TV channels and social media. Things were done, executed and evolved
The only reason we are free because the forefathers of each one of us retaliated for what was rightfully ours!
Some sacrifices were made at individual levels but what triumphed above all was team work. Or rather Country Work! Today we prefer debating on things then working; that's sad.
Where is the Light at the end of the tunnel?
Things for god's sake have improved drastically. We are all well connected. We are more learned. More mature and more understanding. At the same time the problems we face have dropped down significantly. Like free birds we can roam in our countries and do what we are passionate to do.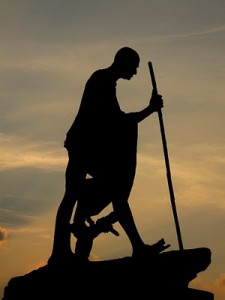 Problems ahead of us are simpler if not simple. Driving democracy and governance in our country, ensuring equality in society and raising voice for what is right! This requires less effort and fewer sacrifices. Question then is, Are we ready to do that? Do we want to do what our heart pushes us to? Or we want to sit down because our mind pulls us down giving 'genuine' reasons for not doing what should be done.
The choice is yours. Will you like to lend a hand and participate in something which can create impact way beyond your imagination? Will you like to do your bit and be called a Hero! Or just fantasize things in dreams of someday being a super hero?
The choice is yours. Be a Hero, That's enough! Super Heroes are for fantasies.
Tweet this