Search: 10 Tasks found that matches your query
Shring Jobs in Pan India for better employement and we all are here ensure to helping atlest 10 person in our life to provide better career in their own life and we ensure that they will become a self indepentant person in their life so then can run their ...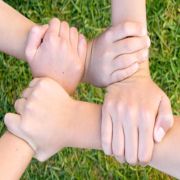 "Cleaner Bangalore Campaign":We are looking for Volunteers to Join and be a part a revolution to make Bangalore a Cleanliest city when compared to world cities. Bangalore with 10 Million population features as the IT hub of our country is placed at 210 out ...
We are working with Street Connected Children having a lot of Mental Trauma. We reduce the trauma with Art Based Process. We need your support to raise funds for the sustainability of work and also in developing the project reports. This cause for most needy ...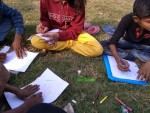 Job Description: ·       Act as a coordinator for the NGO's children. ·       Co-ordinate meetings and visits to the residential schools, liaison with school authorities regarding the progress of the kids. Take regular updates on the children and ...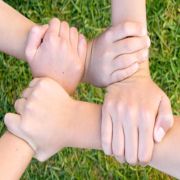 Created this group to help and stop the abuse to animals who are ill or injured, and oppose cruelty like killing them or  abusing in any other way like cock fighting, dog fighting, and bullfighting etc,  I want all of  you,  to come together and become ...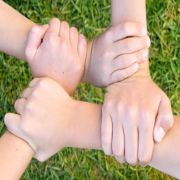 Volunteers to engage with youth based organisation including colleges and make them aware about the ICE Foundation and Rapido Bike Captain Entrepreneurship Program and helping youth to earn sustainable livelihood opportunities by becoming Bike Captain of Rapido ...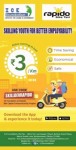 edcationcomputer trainingscondensed coursenrega trainingspanchayti raj trainingsreproductive child health programmerhiv/aids programmenational child labour projectsarv shiksha abhiyanplantation drivecompaignswater conservation compaignsfemale foeticide com ...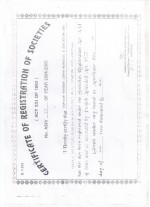 Most of the hype around Blockchain focuses on the rising and falling valuations of the crypto markets. The hype is unsurprising because the technology underpinning crypto token and blockchain technologies is a paradigm shift in how we transact with each ...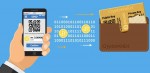 Water is a renewable, but finite, resource. Current consumption patterns demand for more fresh water than what the earth's natural limits can sustain. As the population grows, pressure on our limited, available supply is mounting. This is exacerbated by pollution ...
26th November 2016Volunteers are required for the following activities to be carried out at New Zealand Hostel • Bib, Paper Pack distribution • Water Bottle distribution• Route Explanation – Parking, Water Points, Medical and Toilet Locations• ...